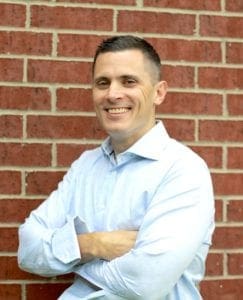 Scott was born in Tyler TX but grew up in the Beaumont area. He attended Lamar University and then finished up with a Bachelor of Science in Finance from East Texas Baptist University.
This along with the insight of over 20 years in finance, Scott has the knowledge and experience to help you through the loan process. Scott will find the terms that are right for your budget and make sure all the legalities are competently handled so that the closing goes smoothly, and you can take possession of your new property.
Whether you're a first-time homebuyer, looking to trade up, deciding to downsize, or simply wishing for a change, Scott can help you before you ever make an offer on a property. Scott can sit down with you and look over your budget, income and savings, helping you get a clear picture of what type and amount of loan is realistic. There are many factors to consider when getting a home loan; interest rates are only one element of the complete package. Scott will help you consider all your options, so you can concentrate on making the best decision for your needs.
The financial aspects of home buying can be stressful and overwhelming—but they don't have to be, not with a trained and caring professional like Scott in your corner. "It starts with great communication. I want my Clients to know where we stand every step of the loan process."
Scott spends his free time refereeing high school basketball and traveling with his wife, April, and their 5 kids. They are members of Grace Community Church.
Contact Scott today and let's get started making your home-ownership dreams come true.
Get In Touch
Phone: (903) 216-7170
scott@txhomeloans.com
NMLS #1642150