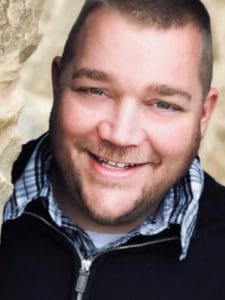 Lee is a Texas Native, born in Houston and raised in Bellville, Texas. Lee studied Information Technology at Austin College and served in the United States Army before beginning his career in finance in 2005. Lee is happily married to his Junior High sweetheart, Megan. He is a proud daddy to two busy and beautiful children, Laney (2015) and Duke (2018). Lee's interests include enjoying time with family, Longhorn football, classic trucks, aviation, traveling, and world history!
With over 15 years of experience in the financial industry, Lee has had the opportunity to help hundreds of clients realize their financial dreams! With vast expertise, personal relationships with clients, and ever-increasing business awareness, Lee is dedicated to finding the appropriate mortgage solution to fit each buyer's unique needs.
As a loan officer that values integrity and commitment to clients, Lee's objective is to be your trusted advisor throughout the home buying process. Lee and the Legacy team will help you reach your financial goals of owning a home or refinancing your existing home!
Get In Touch
Phone: 512.689.1915
Fax: 866.625.0045
[email protected]
NMLS #1233787